Orthodontic Services
---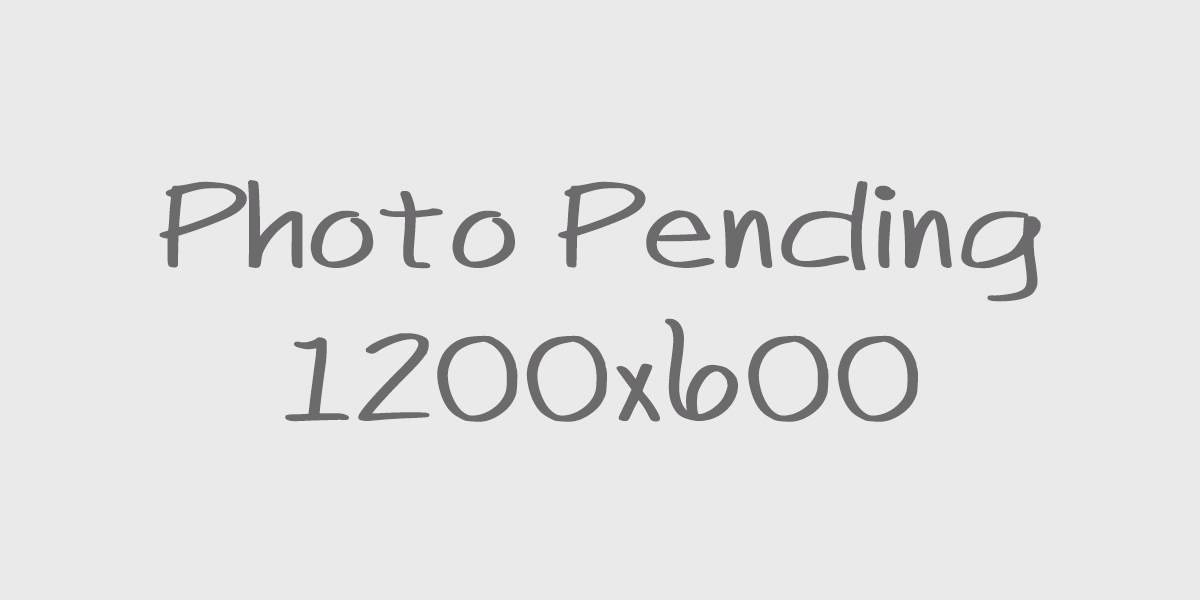 ---
We specialize in Orthodontics. Braces are used to assist in aligning and straitening teeth in order to not only improve appearance, but improve a person's bite. Having braces isn't just about improving your smile, but it's also about improving your overall dental health. Orthodontics may be used to correct malocclusion, overbite, underbites, cross bites, deep bites, crooked teeth and other flaws of the teeth and jaws. Braces may be used in conjunction with other orthodontic appliances to help with making corrections to a person's bite.
Dental technology has improved over the years to include new options to help correct the above issues, and there are a number of techniques and products available that were not available just a few short years ago. The patient experience has improved and today's options are less conspicuous than the full braces that were common in the past.
Traditional metal braces are still the most popular types of braces as they produce high quality results. Clear Ceramic braces are popular with adults and teenagers who want the results of braces without the look of metal. Your visit will begin with a consultation with the doctor to go over the best alternatives for your orthodontic care. The doctor will address any questions you may have regarding your treatment and will provide a plan for orthodontic therapy.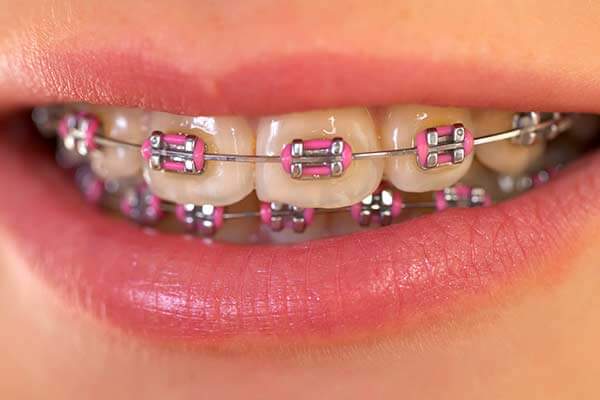 Metal braces made from stainless steel brackets and wires remain the most popular choice for braces and are very effective.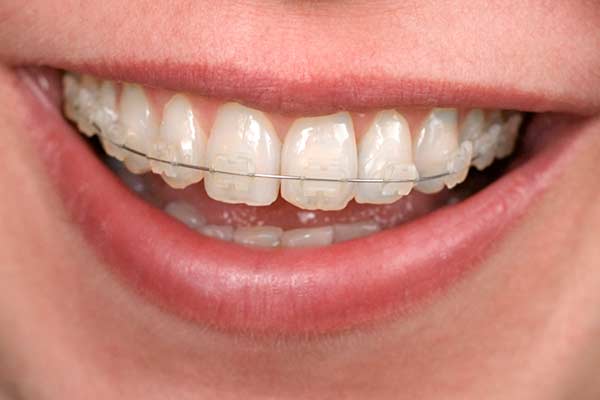 Virtually invisible, there are several advantages clear brackets have over traditional braces and aligners. Clear braces combine tieless braces with high technology archwires that are clinically proven to move teeth fast and comfortably with truly spectacular smile and facial results. Available from skilled orthodontists, clear braces combine the best of traditional clear braces and invisible aligners to deliver a discrete treatment experience with results that go beyond straight teeth.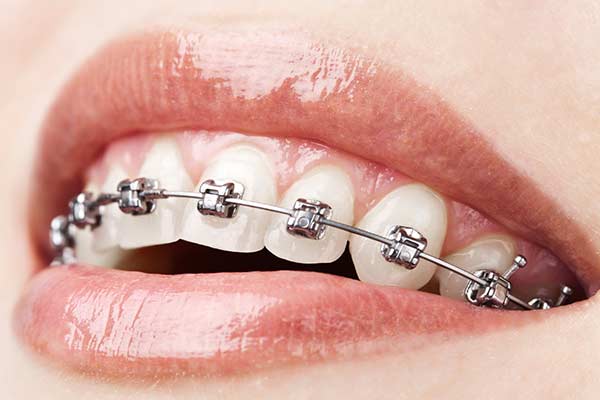 Self-ligating brackets have some advantages over traditional metal braces. The primary difference is that they do not use elastics or metal ties to connect the archwire to the brackets. There are several potential benefits to choosing self-ligating brackets if it is determined that they are a good option for your treatment.
Aesthetics – Self-ligating brackets may appear smaller than traditional brackets.
Cleaning – The absence of elastics and ties can it easier for patients with self-ligating braces to keep their teeth and braces clean, although special care and attention to daily cleaning is important with any type of orthodontic treatment.
Appointment Time – Adjustment appointments are often shorter with this efficient system due to the specialized brackets that hold the archwire within the bracket.
Treatment Time – Overall treatment time with self-ligating orthodontic brackets is often shorter than that of traditional metal braces.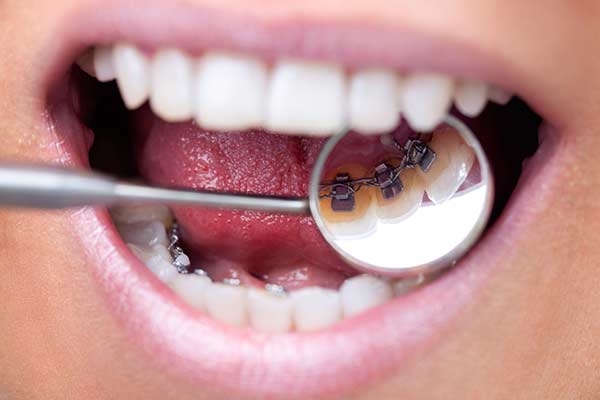 Lingual braces are a great solution for professionals or for anyone who prefers not to have the braces visible. Lingual braces are placed behind your teeth so that you get the same effective tooth alignment to create a beautiful smile, without everyone realizing you have braces.
Invisalign® takes a modern approach to straightening teeth, using a custom-made series of aligners created for you and only you. These aligner trays are made of smooth, comfortable and virtually invisible plastic that you wear over your teeth. Wearing the aligners will gradually and gently shift your teeth into place, based on the exact movements your dentist or orthodontist plans out for you. There are no metal brackets to attach and no wires to tighten. You just pop in a new set of aligners approximately every two weeks, until your treatment is complete. You'll achieve a great smile with little interference in your daily life. The best part about the whole process is that most people won't even know you're straightening your teeth.
Palatal Expander Device (PED)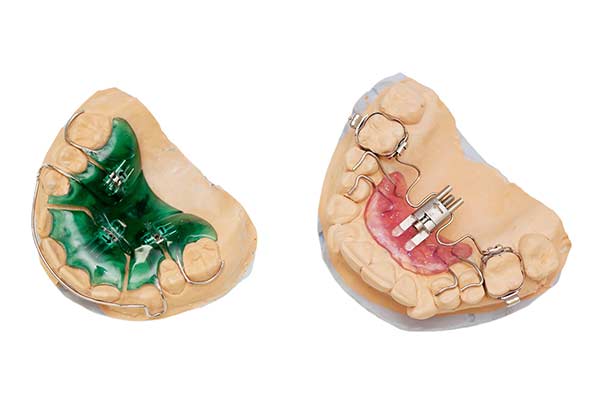 Both removeable and fixed PEDs can be used to address crowding and other issues by expanding the upper jaw to make more room to accommodate tooth and/or jaw alignment.